Contact Our

All Nevada Insurance Office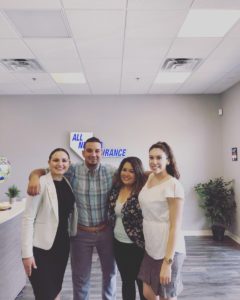 Anthony Acevedo, who started as a franchisee with ANI in September 2017.
The decision to partner with ANI was right for me because I felt like the platform was a right fit and their desire to help their franchisees succeed was very valuable. Many of these ways they help me succeed is allowing me to focus on building my business and not the appointments that I have to get with other carriers.
One piece of advice that I would like to give to others starting their own business is not to hesitate. My finances and my drive to succeed in this endeavor keeps me focused enough to never look back.
ANI prides itself on the family concept and if you are looking to open up a franchise yourself and you feel having that "family appeal" is right for you, then look no further.
I live by the Nike motto, "Just do it!" I am proud to be a part of this growing company and to one day leave a legacy with my efforts.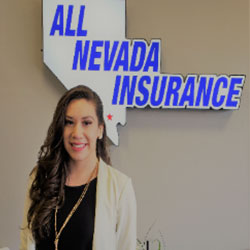 Gracie Carrillo
(Tropicana – Acevedo Agency)
Customer Service Representative
I enjoy being part of the All Nevada team, because there is nothing greater than providing ease of mind to a person, simultaneously solving a customer issue meanwhile providing the exact services they came to us for. As a valued customer with All Nevada Insurance you are guaranteed to receive the attention and respect you deserve. You can expect to be listened to and helped one on one with me, alongside the agents in our office, whether it is in person or if you decide to pursue service over the phone. We will provide each person seeking our expertise with care and attention to detail that fits you and your specific needs. We are flexible in the way our services are provided, thus allowing us to provide excellent customer service that is customized to the grand individuality we are aware our diverse customers bring.
Hobbies: Keeping a healthy lifestyle by working out and eating correctly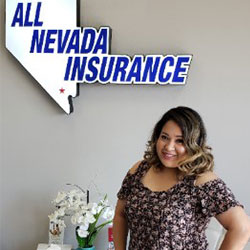 Maria Rosales
(Tropicana Location – Anthony Acevedo)
Insurance Producer
I love working for this agency because of the positive working environment and the efforts of working as a team. When a customer works with me they can expect great customer service with prompt and fast responses.
Hobbies: Arts and Crafts, Baking
---
Request a Quote
Get auto & home quotes online in less than 5 minutes. Request other quotes and hear back from us within 24 hours.