Contact Our

All Nevada Insurance Office

Brian Craveiro, who started his business with ANI in August 2017 and recently purchased the book of business in the Anthem area of Henderson, Nevada.

All because my lovely wife introduced me to a lovely lady by the name of Charmaine Hornick. I was looking for something to do for the second half of my life as far as career.

This is a perfect career for someone that loves helping people, such as my self. I have been in the service industry for over 30 years helping people make great decisions on food and wine. Now I am in the business of helping people make great decisions on insuring their personal property. The opportunity of running my own business is now realized with very little money down. Compared to entering any other endeavor in business All Nevada is relatively inexpensive.

All Nevada sets you up for success because of all the hard work that Vinnie and Ed have put into this business in the early years. At All Nevada we have Top Insurance companies for Commercial, Life, Home, and Autos. Because we have so many carriers to choose from, we can find almost anybody an insurance product that is right for any consumer.

One piece of advice that I can give to any future franchise owners is to make sure you have funds in the bank to carry you over for the first year. It takes some time to show a profit, and the first year is the toughest in insurance sales.

If you work hard in this industry, you will be very successful. And, All Nevada is a great company that is like a tight knit family, in which I am very proud to be a part of.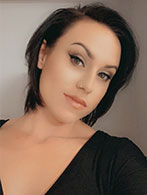 Amanda Perkins
Licensed Producer
I am new to the insurance industry but not new to building relationships with customers and clients. I truly enjoy the family and team atmosphere that my agency has to offer. Customers can expect amazing customer service because I always take my time to make sure all of the needs are met and supported when needed.
Hobbies: I enjoy camping and riding ATV's with my husband and boys.
---
Request a Quote
Get auto & home quotes online in less than 5 minutes. Request other quotes and hear back from us within 24 hours.