Contact Our

All Nevada Insurance Office

We were looking to open up our own business and when we did our research we found All Nevada Insurance, Inc. and felt this was the opportunity for us to build a business for our family. As a couple, we have run businesses before and with Jeanne's background in insurance, we agreed that the insurance industry would bring us the residual income we were looking for. This was the opportunity that would allow us to pursue our life goals. All Nevada Insurance, Inc. offers several steps for success and the easy start up program helped to shape our decision to move forward. If someone asked us today on what to look for when starting their own business, we would recommend you enjoy and understand the industry you are looking to start your business in. Don't hesitate to start your dream. Pursue it as fast as you can.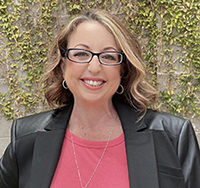 Cindy Kreutz
I have been in the insurance industry since 2014 as a producer so I am very excited to now be with ANI. I love that the opportunity to work with a great company was there for me. I have a passion with making sure every client has the very best experience when working with me. I love that being with ANI offers several options to our clients so that we can offer both great coverage for the best price and superb customer service. I am originally from Orange County and have been a Las Vegas resident since 1994. I am married with two sons and four fur babies.
Hobbies: I love to go camping, Jeeping, traveling, volunteering to improve my community and spending quality time with family and friends.
---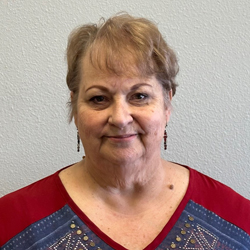 Georgia Perlongo
I have been in the insurance industry for 17 years. I chose to work with the ANI- Craig location because of the long history I have with Jeanne Cruz. I strive for success in everything I do including customer service and I know I am with a team that has my same values. When a client works with me, they will know that I care and will help in every way I can.
Hobbies: Creating and decorating cakes, playing with my Chiweenie and working on my family tree with Ancestry.com.
---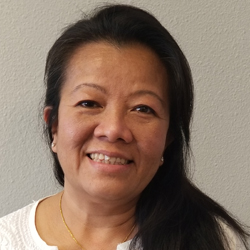 Kai Yun
Kai comes to ANI for the opportunities for growth that are offered. Loving challenges, being inspired, and surrounding herself with great mentors are just a few reasons she chose the ANI Craig location to make her home. Kai shares, "My customers should know that I will provide exceptional customer service, professionalism, attention to detail, problem-solving skills, and the willingness to go the extra mile so my customer can feel valued and supported throughout their interactions with me."
Hobbies: Kai loves working with her hands through cooking, baking and crafting with her Cricut machine.
---
Request a Quote
Get auto & home quotes online in less than 5 minutes. Request other quotes and hear back from us within 24 hours.