Home »
Tresja Christopher Agency
Contact Our

All Nevada Insurance Office

I have been in the insurance industry for 6 years. I have always been driven toward building relationships and finding ways to leave a smile on each face I come by! I chose ANI because it was important for me to join a team that values the community they serve and offers options to the clients who support us. Understanding life circumstances can change at a moment's notice, ANI allows me to provide options to my clients at each moment in their lives. What you can expect from ANI Tresja Christopher Agency is a warm welcome with a team that comes with many years of experience in the industry. My team is built of skilled insurance professionals who make it their mission to deliver value. Outside of my office you will find me passing the time with light gardening and long walks, but what I most enjoy is spending time with my family and friends in lovely Las Vegas.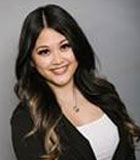 Carolynn Gallardo
Insurance Broker
I have 5 years of experience in the insurance industry and I absolutely love being able to help protect individuals every day. Being a part of All Nevada Insurance allows me to go above and beyond for my policyholders in providing them with a variety of options that best fits their need. With my knowledge and experience my customers can expect that I will do everything that I can to ensure they are fully protected and taken care of. My team and I are like family and we always work together to make sure our customers receive the best service, comfort, and support when making such an important decision in their lives.
Hobbies: I am all about family and when I am not with my work fam, I am spending quality time with my family.
---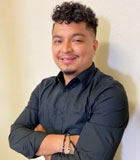 Ricky Martinez
Insurance Broker
Since beginning my insurance career, I've enjoyed working in the industry tremendously. Nothing is more satisfying than being able to provide a customer with top quality protection at a rate that fits their needs and getting that smile of genuine appreciation afterwards. Insurance can be overwhelming, but I am grateful to be a part of a team where we are here to educate the customers on the coverage they need and assure them that you are making the right decision by picking All Nevada Insurance. You can always expect dependable service, top quality assistance, and overall a genuine insurance selection experience with our office family.
Hobbies: You can find me enjoying all things sport-like and spending time with my family and friends.
---
Esmeralda Cole
Licensed Producer
I am passionate about insurance and all that it entails. I chose to be part of ANI because it offers me the opportunity to grow as an individual and to be a part of a successful team. When a customer comes to me, I will always give my 100%. I am consistent, fast, reliable, friendly and caring. I will always strive to be the best for our clients and future customers. I am that person that will never leave things unfinished and will always go the extra mile.
HOBBIES: I love spending time with my beautiful family, going on adventures and making wonderful memories.
---
Request A Life Quote
Request A Home & Auto Quote
Get auto & home quotes online in less than 5 minutes. Request other quotes and hear back from us within 24 hours.