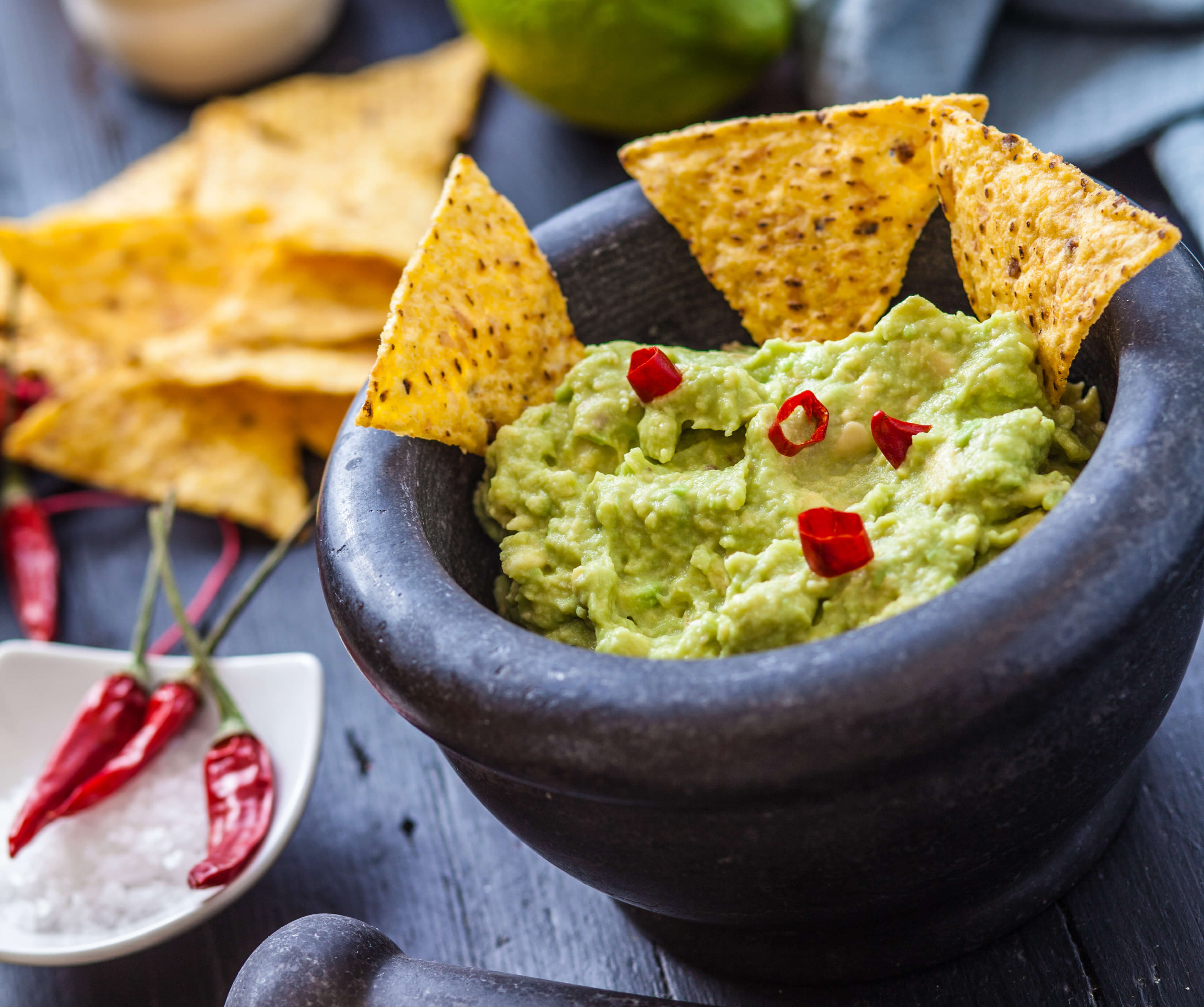 Zest up your summer festivities with this easy guacamole recipe.
Summer is around the corner and backyard BBQ parties are being planned. What compliments a party better than guacamole and chips? This starter is a staple of any party, gathering, and Happy Hour!
Check out this quick and easy guacamole recipe that will wow everyone at your party!
Ingredients:
2 avocadoes
1 small onion, finely chopped
1 clove garlic, minced,
1 ripe tomato, chopped
1 lime, juiced
Salt and pepper to taste
Directions:
Peel and mash avocados in a medium serving bowl.
Stir in onion, garlic, tomato, lime juice, salt and pepper. Season with remaining lime juice and salt and pepper to taste.
Chill for half an hour to blend flavors.
From the insurance professionals at All Nevada Insurance, we hope that you enjoyed this easy and fun guacamole recipe. Be sure to visit us for all of your insurance needs within Las Vegas and the neighboring cities of Nevada.