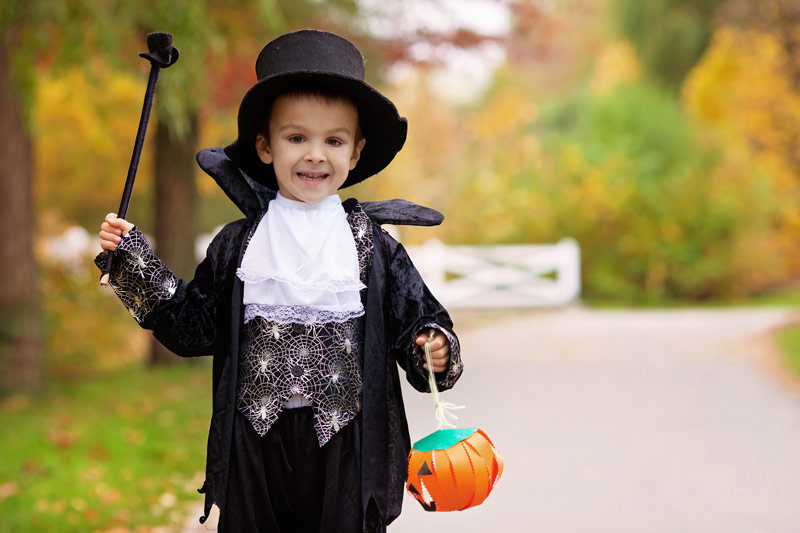 Fright night is coming up – Have you made plans?
Halloween is a time when children get to enjoy dressing up, trick-or-treating, and collecting candy. Children aren't the only ones who get to enjoy this frightful night; if you're in Las Vegas and the surrounding cities in Nevada, you're in for a real treat (or trick?) this holiday!
Trick or Treating
Downtown Nevada City is a favorite spot for little tricksters to go door-knocking. Broad Stress is a popular area for little ghouls and goblins to get their candy bucket filled to the brim. Houses are dressed up in spider webs and lights and are sure to thrill every parent and accompanying child. The Victorian architecture of the homes and the old deciduous trees of Nevada City are the perfect backdrop for Halloween night!
Fright Night returns on Saturday, October 29th, 2016. This year, the festival features music by Mojo Green, a funk band, and a special guest, Whee the People, an indie soul band. Also, there will be food and drinks available for purchase! With lively music and plenty of dancing, adults can enjoy a costume contest, cash prizes, and Halloween fun! Doors open at 7:30 p.m. and the music begins at 8:30 p.m.
Ghost Tours
The haunted Nevada City historical walking tour explores the stories behind the many colorful ghosts that are said to still reside among us. Nevada City tours depart on Saturday evenings at The Alpha Building at 7:30 p.m. during the month of October. Admission is $10 for adults and $5 for children aged 12 and under. Do you want a private tour? Call 530-265-6877 or email mlyon@hauntedisles.com.
With plenty of fun, Halloween events in Las Vegas, the professionals at All Nevada Insurance hope that you enjoy your fright night! To secure all of your insurance needs in Nevada, visit us today.