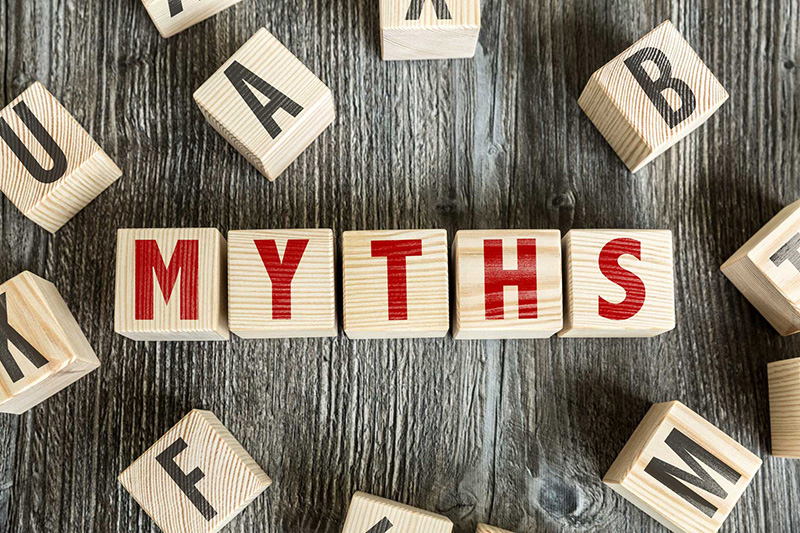 We help you to weed through the myths and misconceptions about owning a franchise.
As in any industry, there are common misconceptions. Franchising myths can cause you to make a poor investment or run a perfectly good business opportunity straight into the ground. Unfortunately, many franchisees learn this the hard way after buying into a franchise system with the wrong ideas, expectations, plans, or skill sets. The good news is there is a way to avoid landing yourself in a sticky situation. Simply arming yourself with the facts (and truths!) about franchise ownership will help you to prepare for the next steps.
Check out the common myths and the truths behind them!
Myth No. 1: It's best to buy a franchise with a well-known brand name. 
Although a household name will draw in familiar customers, it doesn't always guarantee success. Certain factors are more important than the brand, such as operating hours, the number and type of staff, daily tasks, and the size of the investment. Instead of opting for a franchise with a well-known name, go for one that is the right fit for your needs.
Myth No. 2: I can only be successful doing something I'm familiar with.
Believe it or not, but businesses based on an owner's background have the highest failure rate. Your franchise business is a vehicle to the lifestyle you're seeking. If you limit your choices to what you're familiar with or good at, you're placing yourself at a major disadvantage by ignoring a huge number of possibilities that are outside of your realm of past business experience.
Myth No. 3: There's no freedom in a franchise. Corporate power dictates everything.
This is a common myth that couldn't be further from the truth. In actuality, there's plenty of room for individuality. The franchisor only provides the basic system that's already proven to be successful. After that, you're in charge, and you can manage the business to your standard. You are in control of who you hire as your team, how to market your location, and how to promote it regionally. Keep in mind that the franchisor wants you to succeed!
Myth No. 4: I can't afford a franchise.
If you look at a franchise for what it is, an investment in your future, then you may well be able to afford it. Most franchises can be established affordably, and your only payments to the parent company are a one-time franchise fee and weekly or monthly royalties. Beyond that, your out-of-pocket expenses are the same as they'd be for any business. The difference is, you have the support and training of the franchisor, which will help you ramp up to full speed far more quickly than you could on your own.
Are you ready to find the right franchise opportunity? All Nevada Insurance may just be the right fit for you! Visit us at one of our Nevada locations for more information!