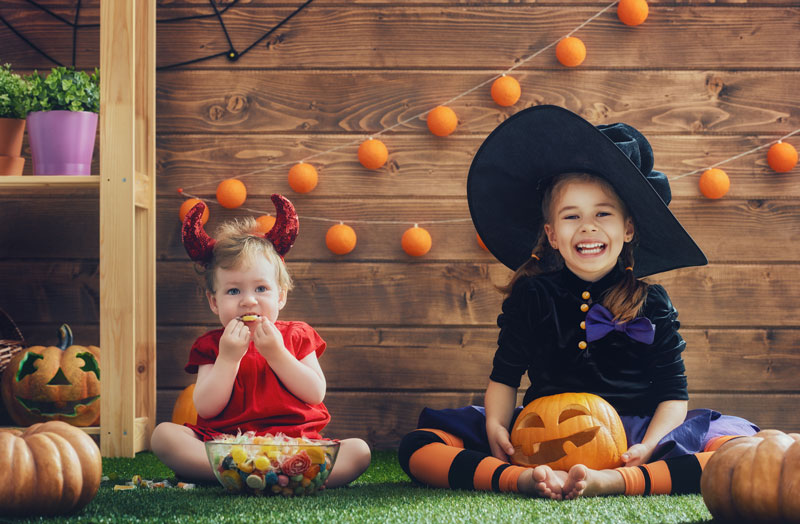 Healthy treats kids will love on fright night.
We all know that this time of year is full of candy and treats, especially on Halloween night. Unfortunately, with that, comes a lot of sugar and nasty additives. Indulging in too much artificial sugar can cause serious health concerns as well as hyping your child up all night long. Instead, opt for these healthy Halloween treats that kids will love and benefit from!
Party pickings:
Snack-o-lanterns: Carve eyes, nose, and a mouth into an orange and viola – you've got an instant Halloween treat!
Peanut butter banana wraps: Wrap mashed banana and peanut butter into strips of tortilla to mimic mummy bandages!
Tangerine pumpkins: Simply peel tangerines and add a piece of chopped celery on the top to make it look like a pumpkin.
Banana ghosts: Peel and cut a banana in half, adding two dark chocolate chips to look like eyes.
If you're going to be handing out candy to trick-or-treaters, consider handing out a few healthy Halloween treats instead of candy.
Small boxes of raisins
Mini granola bars
Mini pretzels
Unpopped popcorn
Craisins
Apples
You can protect your future health by eating the right foods! To protect your financial future, contact All Nevada Insurance, serving Las Vegas and surrounding cities in Nevada.