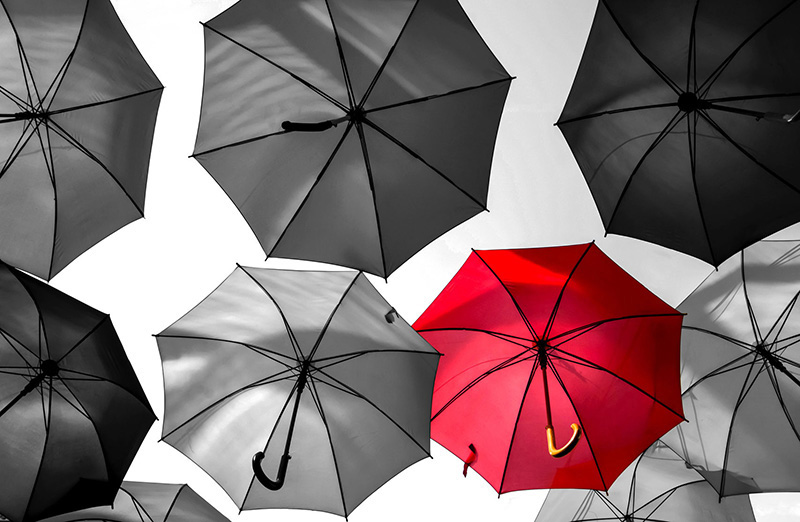 Are you sheltered from the inclement weather with your umbrella insurance policy?
Insurance exists so you can clear the hurdle of the unexpected without shelling out your hard-earned savings. An umbrella insurance policy is essentially additional personal liability insurance. It extends a step beyond the limits of your insurance policies so that you don't have to worry about expensive payouts from lawsuits or expenses.
Thus, if you get into an accident where the damages go above and beyond your limits of your personal insurance, you could be left in a less-than-ideal situation.
If you think you're safe from needing umbrella coverage, check out the three instances below:
Car Coverage
With most auto insurance policies, the maximum amount of liability coverage you can buy is either $300,000 or $500,000 per accident, but damages in a lawsuit can easily add up to millions of dollars.
If you're ever at fault for a major accident involving several cars carrying multiple passengers, your auto coverage may not cover enough to keep you from depleting your savings. Your auto policy may quickly become exhausted, which means that you'll foot the bill for any remaining damages and medical bills.
An Unfortunate Visit
For those who have a swimming pool, trampoline, or playground equipment, should someone suffer a serious injury while playing, you could be responsible for some hefty medical bills and an expensive lawsuit. Your homeowners insurance policy offers a certain limit of liability protection, but anything over that is on you!
A Bite and A Bark
If your beloved pup nips someone, that person could cost you thousands of dollars in medical treatment and maybe even bring about a nasty lawsuit. Dog-bite liability can be particularly costly, depending on the damage done by your furry four-legged friend. If you max out any protection you may have on your homeowners policy, that gap in coverage could easily be thousands more than you've got in the bank!
For all of your umbrella insurance needs in Las Vegas, Nevada, contact All Nevada Insurance today!