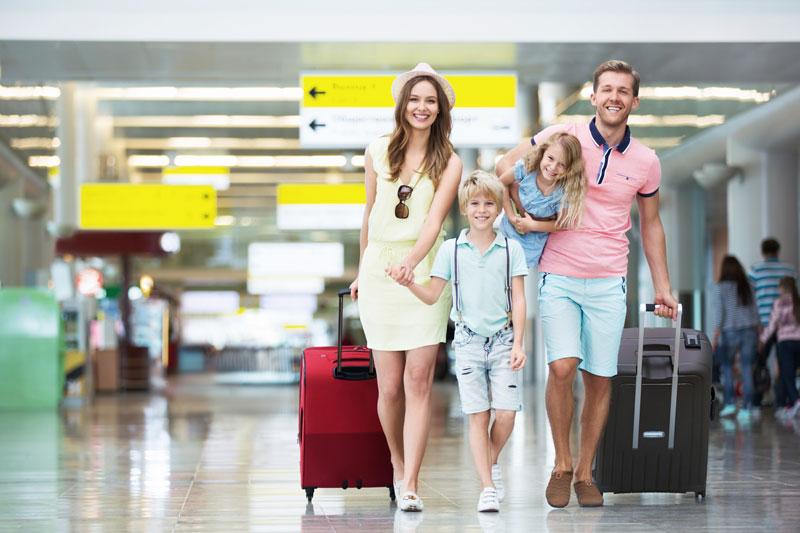 Ways to secure your home before traveling.
A vacation is meant to be a stress-free getaway, so finding out that something has gone wrong back home can quickly ruin your trip. When leaving for a summer vacation, protecting your home is just as important as protecting the items you bring with you. Here are some preventative measures that can help ensure your home and belongings will be safe while you're away.
Buy a light switch timer – Leaving your lights on while you're on vacation is a bad idea for your electrical bill. Find a light switch timer that will automatically turn lights on and off throughout the day to give the impression that there are people in the house.
Ask a friend to help – Contact a trusted neighbor or friend and ask him or her to check on your property from time to time while you're away.
Avoid posting updates on social media – It may be tempting to post vacation photos, but these days, anyone can access digital information. If a thief sees that you are at the airport about to go on vacation for two weeks, he or she will know that your home is a goldmine.
Check all the windows and doors – You may be in the habit of double-checking the front door every time you leave, but have you secured all the windows? Before you jet-set, ensure all doors and windows are locked.
Preventative measures like these will give you the peace of mind and ensures that your belongings are safe! For reliable homeowners insurance, visit the professionals at All Nevada Insurance. We serve Las Vegas, Henderson, and neighboring cities in Nevada!