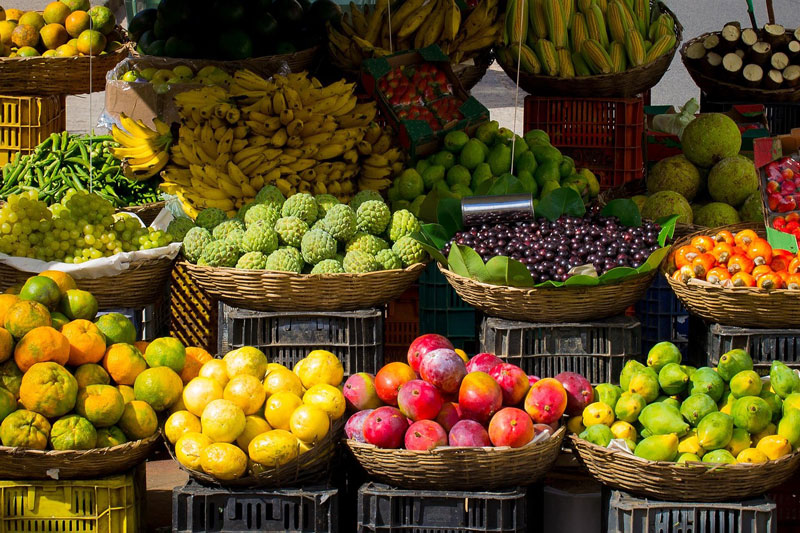 Don't miss the Las Vegas Farmers Market for all of your seasonal produce.
Do you want to start the New Year on the right foot? Aim to fill your plate with fresh fruit and vegetables that you can buy from the Las Vegas Farmers Market!
The market is open on Wednesdays and Thursdays from 2 p.m. to 6 p.m. On Saturday the market runs from 10 a.m. to 2 p.m. This is a place where the community gathers to enjoy the small town atmosphere!
It is host to locally grown and organic fruits and vegetables! There are always plenty of food vendors that cook up a variety of dishes to suit everyone's tastes. With a new year upon us, plenty of colorful and healthy food can be found at this farmers market.
This market has arts, crafts, health, and beauty booths which make it a great place for food shopping, but it can be a source of local, handmade gifts, massage services, and indulgences for yourself. While doing your weekly grocery shop, you will get to visit a whole host of local booths and a fantastic community spirit.
The locations are as follows:
Wednesday: Bruce Trent Park, 1600. North Rampart Blvd.
Thursday: Gardens Park, 10401 Gardens Park Drive
Saturday: Floyd Lamb Park at Tule Springs, 9100 Tule Spring Road.
For more information, visit the Las Vegas Farmers Market website for more details.
Don't miss this fantastic Farmers Market that is packed full of healthy food options and fresh finds to fit your fancy. Be sure to visit All Nevada Insurance for all of your insurance needs in Nevada.