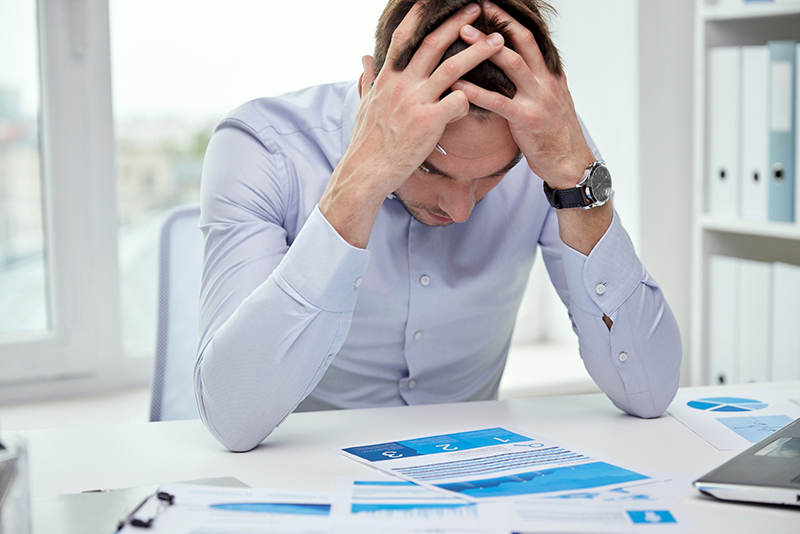 How to handle common business stressors.  
Running your own business has many benefits, from being your own boss to putting your heart and soul into your passion. However, that doesn't mean you have to deal with sleepless nights and endless headaches just because you're a business owner. Managing all the responsibilities of a small business can be overwhelming. As a small business owner, it's important to focus on ways to eliminate stress so that you and your business can remain healthy. Check out common issues small business owners face, and the healthiest strategies to deal with them.
Time Management
Owning a business isn't a part-time job. Half the battle of being a small business owner is managing your time effectively in the absence of having a structured schedule. It's important to know when you're most productive so that you can maximize your time. If you struggle with time management, try paying attention to what distracts you. Once you know where your pitfalls are you can start to organize your day to account for them. If you need to schedule blocks of time in your calendar to focus on important tasks or delegate other tasks, do so!
Feeling Fatigued
Exhaustion is inevitable when running a business. You face a steady influx of tasks that tire you both physically and mentally. If you're burning the candle at both ends, you're sure to feel the effects of it sooner or later. Make conscious choices throughout the day to get your body on track to ensure a successful night's sleep. Limit caffeine, unwind before bed, and avoid devices like computers and smartphones before heading to sleep. Set a strict sleep schedule and aim for 7-8 hours each night.
Being Overwhelmed
Owning a small business is a large commitment that necessitates constant attention and awareness. It can be easy to feel overwhelmed by the sheer weight of responsibility from all of the nitty gritty tasks ahead of you. Be sure to use a planner or write down appointments, to dos, and important notes. It can also help to jot down monthly and weekly goals in order to increase your motivation.
Whether you're looking at a new and exciting franchise opportunity or business insurance for your growing endeavor, the team at All Nevada Insurance can help! Contact us today for more information.