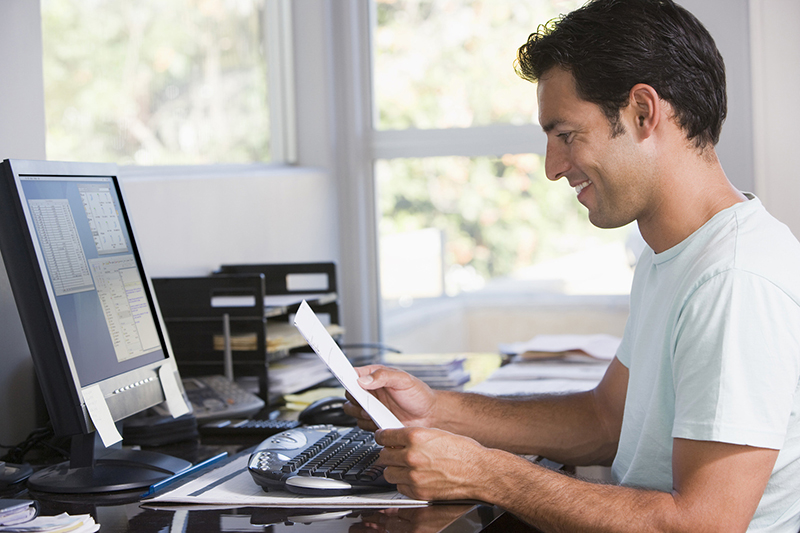 Set off on the right foot by securing self-employed coverage.
If you've just taken a leap of faith and are newly self-employed, you'll know that being self-employed is both exciting and nerve-wracking. While you may not be thinking about risks and your liability just yet, you'll want to ensure that you have the right insurance in hand so that your endeavor is protected.
Business Insurance
Business insurance refers to a broad range of insurance types that are designed to fill the gaps in your existing coverage. If you work from home, you can't rely on your homeowners insurance to cover your business's equipment and damages. For such protection, you'll need a home-based business policy, which would cover losses that don't fall under your regular homeowners insurance, such as damage to your business property or theft.
If you run a small business with employees, you may want to look for a comprehensive policy that combines property and liability coverage. This type of policy protects the business structure itself and any business-related equipment against theft or damage.
Liability Insurance
Liability insurance is there to protect you personally against negligence claims. Depending on your business's industry and risks, there will be different liability policies to protect you. Product liability insurance is designed for those businesses that sell products, protecting the company from claims resulting from injuries and damages caused by the product. Other claims can be covered by a general policy, which provides umbrella protection against negligence and personal injury claims.
Health Insurance
Leaving your office job may mean saying goodbye to company-provided health insurance. If that's the case, you'll want to secure your own health coverage quickly so that you don't have a lapse in protection.
Need to know where to begin? Talk to the team at All Nevada Insurance to get started!