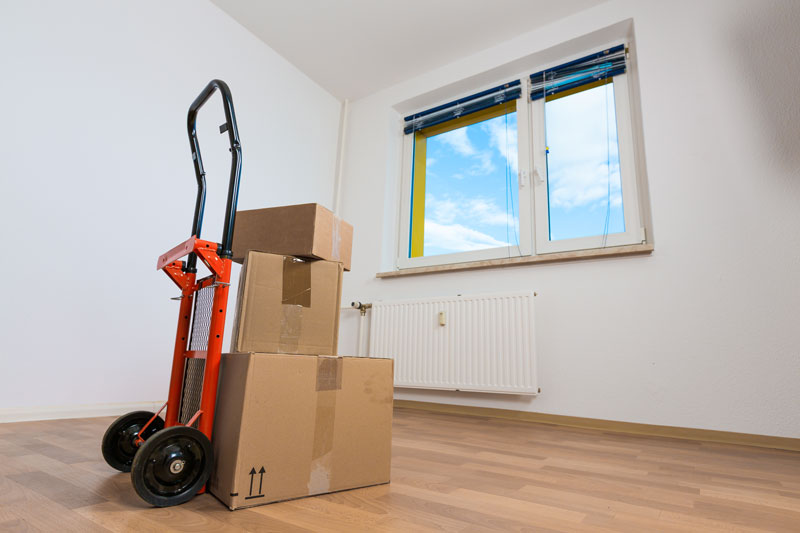 Essential tasks to complete before moving.
Are you about to move from your rented space into a new, rented space? If so, you may think that what lies ahead is an easy move and quick exchange of keys. However, there is much more to the move than that. From preparing your old space to getting ready for your new space to staying insured, here are the top things to do!
Measure the space. Despite best planning efforts, logistical issues are surprisingly common when people are moving familiar belongings into an unfamiliar space. Be sure that you know the dimensions of a room and the size of your furniture so that you can plan the space accordingly. Generally, it is a good idea to know which pieces will go into which rooms so that you can move furniture into the right places immediately.
Call ahead. If you are going to be moving into a multi-story building, it is a good idea to make arrangements with the building's management team ahead of time. You may need to reserve the elevator. This is not something you want to land on them the morning of the move, especially if it is the last Saturday of the month and five other people are moving into the building, too.
Record conditions. Before you settle into your space, pull out your phone and take pictures of any damage such as scuffed floors, chipped countertops, or bent window blinds. Send the photos to yourself so that they are date-stamped. Pictures are great references if any issues come up with the apartment's condition.
Stay insured. Most renters know that protecting their property with renter's insurance is important, but many forget to update their policy when they move to a new residence. Renter's insurance does not just protect your belongings, it also covers damage that you do to the building, too. Contact your insurance company before you move. It is an easy call to make and it will mean you enjoy the benefit of staying protected throughout the move!
Your new apartment needs the right insurance to protect it from accidents and disasters. Contact All Nevada Insurance to get started on your reliable renter's insurance policy today.