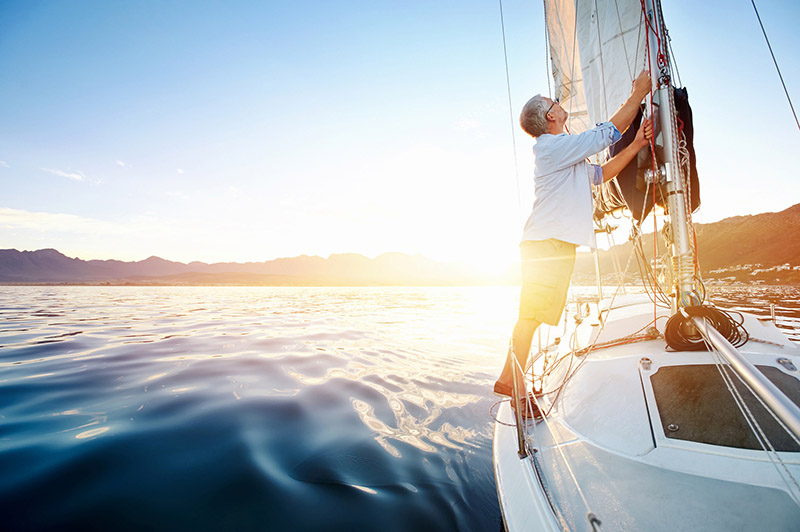 Get your boat summer-ready with these tips!
The flowers are in full bloom and the weather is starting to heat up! With spring sprung and summer already around the corner, it's time to start prepping your boat for the sailing season.
A well cared for boat that receives proper maintenance ensures that it cruises safe and soundly, all year long.
So that you can sail easy for summer, get your boat running smoothly with these tips:
Charge the battery – The battery may be low, if not completely dead, after sitting idle throughout winter. Plug it in overnight and charge it or install a new battery if necessary.
Top up the tank – After all, you don't want to be stranded in the middle of the ocean…
Test the brake lights – Should you need to transport your boat on a trailer, make sure the brake and signal lights are working.
Inspect the engine – Make sure that all of the essential parts are in good, working condition. Inspect the engine for loose hose clamps, replace spark plugs, inspect belts, cables, and hoses for any cracks.
Buff the exterior – Use a mild detergent to clean the outside of the boat, scrubbing salt and sea barnacles off the sides. Top it off with a coat of wax.
Stock up on essentials – Ensure that there are plenty of lifejackets on board and that the other safety gear is in good, working condition!
While you're at it, review your boat insurance to protect your boat while you're on summer waters. Boat insurance is designed to cover your boat, yourself, and finances from suffering hardship should an accident or losses occur.
For a personalized policy for your boat, contact All Nevada Insurance. Our insurance experts work with your needs and budget to tailor boat insurance in Las Vegas and neighboring cities in Nevada.