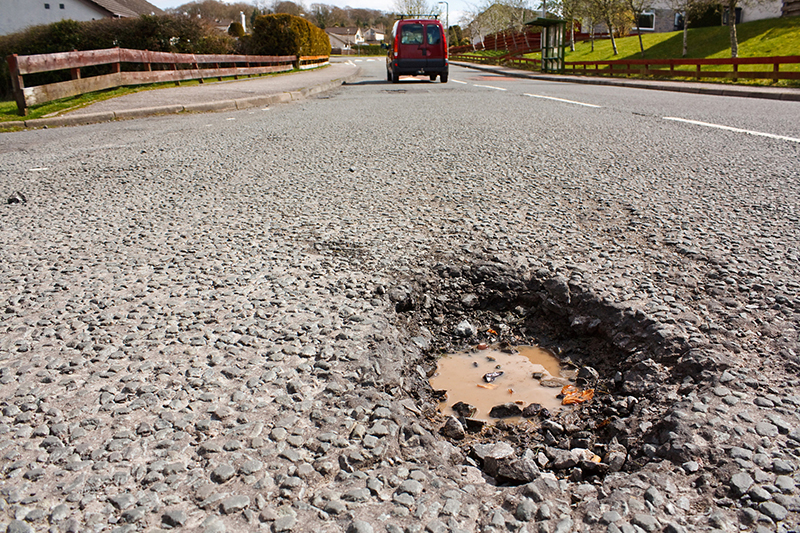 Be mindful of common springtime driving hazards.
Winter is over, the temperatures are rising, and by now you have already enjoyed the start of springtime driving. Now that spring is truly here, it's time to think about the changes you will have to make to your driving habits, as well as being aware of the changes happening on the roads. Check out these hazards (and how to handle them!) for safe driving this spring.
Potholes
The adverse winter weather can wreak havoc on the roads, causing large and harmful potholes. Deep potholes can throw your car's alignment off and can also become the reason you need a new wheel and tire. Carefully try to drive around the pothole, if it is safe to do so.
Children
Longer days and warmer weather brings children outside to play and allows them to walk to and from school in light, clear weather. Pay extra attention when driving on residential roads and streets near schools. Children may not always be looking where they are walking. Slow down and keep an eye out for youth.
Cyclists
Motorcyclists and cyclists are more likely to be on the road during spring. This is a time when all drivers should brush up on their vision techniques in order to stay focused and spot smaller road users. Respect everyone on the road and take care when driving near them to avoid any unnecessary happenings on the road.
Animals
Hibernation is now over. Spring is the time when animals come out and begin their search for food. Being aware of this can prevent unnecessary animal deaths and damage to your vehicle. Slow down and take care on roads where wildlife activity is high.
The professionals at All Nevada Insurance are well versed in securing reliable auto insurance that will see you through spring and beyond! Located in Las Vegas, Henderson, and neighboring cities, contact us today.