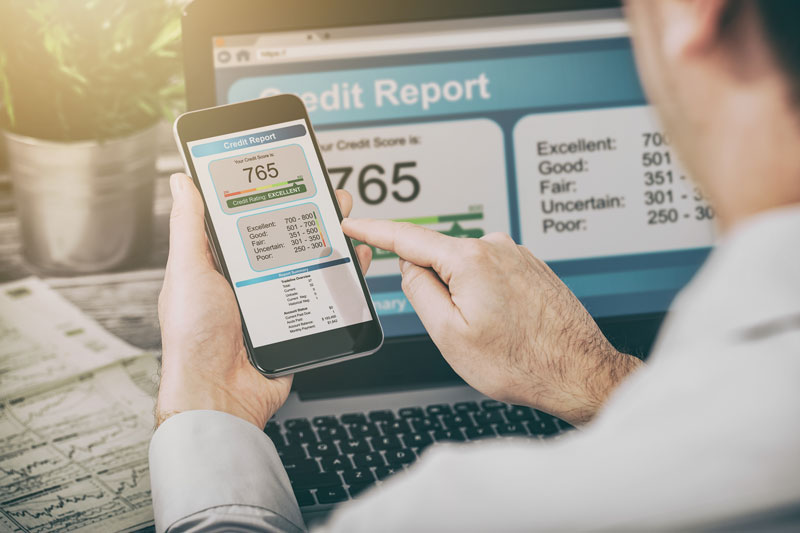 Building credit once you've finished college.
Congratulations! You've successfully graduated from college! All that hard work has finally paid off. Now that you've navigated college, it's time to assess your fiscal responsibility. Of all the things you need to accomplish after college, building a great credit score is one of the most important. If you're like most recent college graduates, there's still a lot to learn about personal finance that probably wasn't covered in class. These simple tips can help you build credit and will serve you well throughout your life.
Get smart about your credit score.
You may have a lot on your mind right now and pumping up your credit score may be last on your list of things to do. However, you should know that credit scores are, sadly, increasingly used to measure our worth. Your score is supposed to represent the likelihood that you'll repay a loan. Credit card scores are often checked by utility companies, landlords, employers, government agencies, and insurers. It's worth taking the time to ramp up your score.
Apply for a credit card.
If you're comfortable with doing so, apply for a credit card. Take time to assess the different choices on the market and talk to your bank to see if they can offer you a better deal. You want to keep annual payments low and charging expenses reasonable.
Pay off your balance in full each month.
This is a habit you should form right from the beginning – never charge more than you know you can pay each month. If you overspend and can't pay in full, you'll start to accrue interest. For first-time cardholders, interest rates can be very high.
Pay on time – every time.
Nothing matters to your credit more than making every single payment due on time. Your payment history largely influences your score and late payments are a big mark on your credit. One of the easiest ways to make sure you don't miss that date is if your credit card company allows you to make automated payments from your bank account.
Don't over-apply for credit.
The more often your credit report is examined by a creditor, the lower your score. Be selective about when you pull up your report, especially if you know you'll need to get a car loan or credit from a store.
Find financial stability by securing reliable and affordable insurance policies. Contact the team at All Nevada Insurance for information on how to select adequate coverage for your needs.